Whether you work hard on an oil canvas or aimlessly doodle on a piece of paper, study has suggested that art, in whatever form, has healing abilities, beneficial for people of all ages. In addition, art lowers the level of depression and anxiety that people go through and contributes to the mental satisfaction and contentment.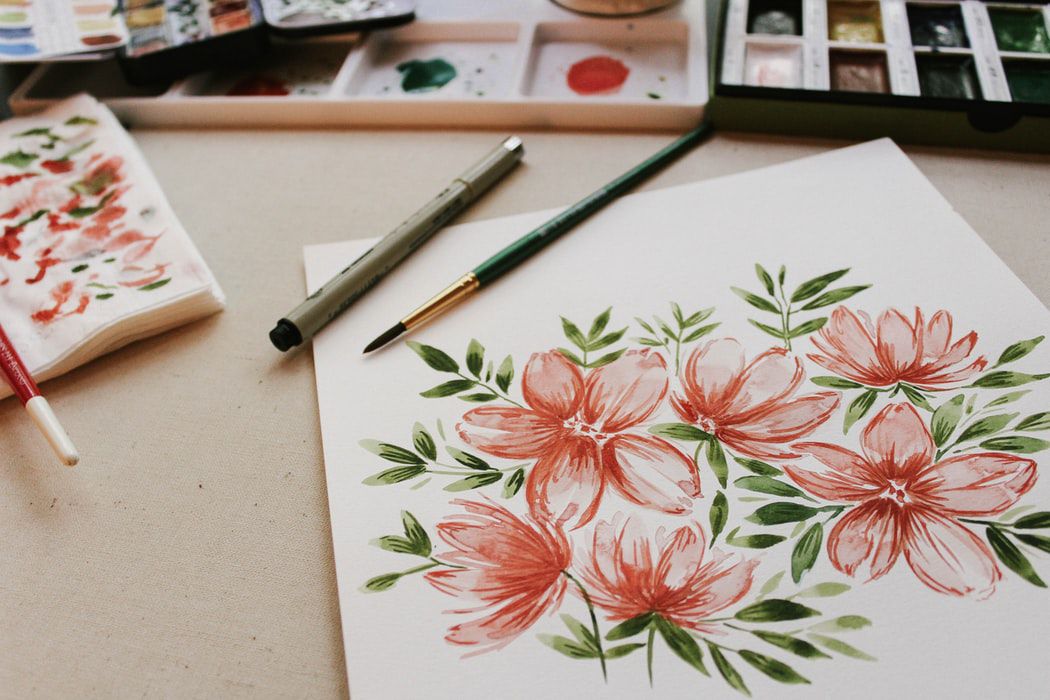 Self-discovery
Creating art can help you acknowledge and recognize feelings that have been lurking in your subconscious. Through this, an artist gets help in finding themselves and establishing their life journey by using art as a tool to project their past, present, and future onto the canvas and embrace who they are. A person comes to know what is actually mustered inside his system and what does it represent, this also helps in decision making.
Self esteem
The process will give you a feeling of self-accomplishment which can be very valuable to improve your self-appreciation and confidence. Art gives a person an opportunity to express their individualistic qualities and validates them which can boost their self-worth and eventually lead to an increase in self-esteem. In life, self esteem is one of the most important aspect which gives one a purpose and aids them in moving forward towards it. We all face difficulties in life at every step so we need a strong mind and powerful personality to face and overcome them
Stress relief
Creating art can also be used to relieve stress and relax your mind and body. Giving your purposeful mind a break from stressful thoughts can help your brain and body rest which in turn helps in getting back to your daily life work with more energy and enthusiasm. A healthy mind and body leads to a happy life!
Emotional release
The greatest benefit of art therapy is giving you a healthy outlet for expressing your feelings. Art is an aesthetically pleasing process for the artist. An emotional attachment toward the piece of work drives a certain level of satisfaction for the artist once it is completed. Pieces of art in abstract gives the viewer a clear focus to muster all creativity and project his feelings onto that canvas. This creates a content feeling in the person.
Artist use different colors to express internal and external states. These colors forces a person to connect his mind and body together to forge a physical exercise that is both healing for the mind and for the body. It works even better than meditation!