We believe in adding value to people and selling unique valuable items that have their own stories to tell.  Handmade goods offer you higher quality and relatively much more attention to detail.  So if you are a unique person that believes in mindful spending, then keep on reading!
Did you know most of handmade products do not require a large production facility or noisy factories.  The work is done completely by hand and that takes up much less energy or power thus making it more environmentally sustainable, and since we only have one Earth as our home it is our duty to protect it!
Chances are if you are into buying crafts, you not only have great taste but care about the welfare of the society. You are helping them to pass the skills to the next generation and keep the art and craft tradition alive.  According to a study, just a 10% shift of consumer spending in favour of locally owned handmade businesses could create hundreds of new jobs and ensure a livelihood for thousands.  So by doing this you are supporting the community, the artist and the art.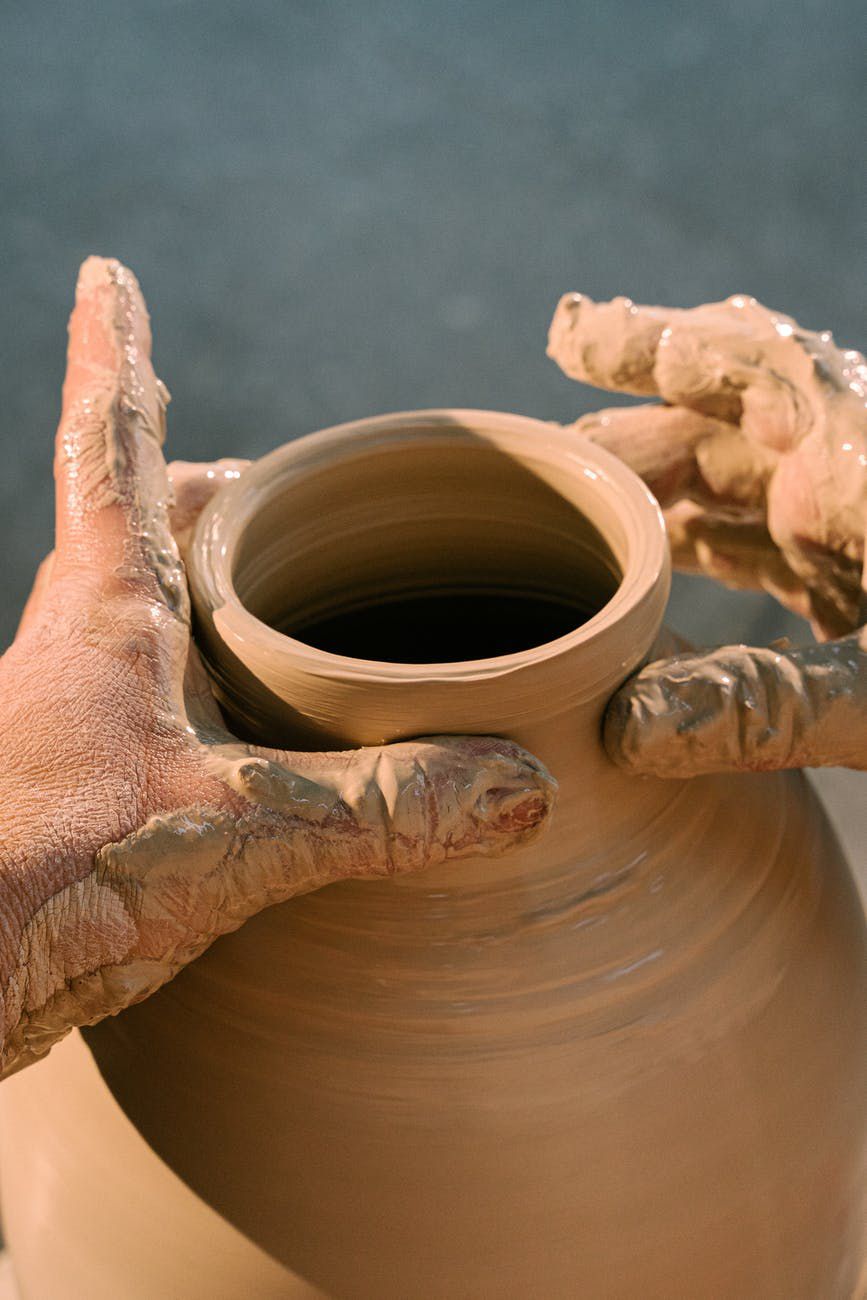 The careful integration and handmade items always features excellence.
Each item is carefully crafted with such excellence, and has its own story behind it.  Most handmade items are made to last, and since they're fewer in number, you just know that the item you own, perhaps home decor or clothing, will just be as unique as you are, unlike mass produced items where many people may end up having the exact same thing!  Who wouldn't want to buy something that's always trending and acquires such beauty and originality.
Nowadays, you can find artisan marketplaces on the Internet.  You can just go shop online from the comfort of your home & choose from a wide range of artistic products from such incredibly skilled artisans!  They are the masters of their art, and create an excess supply of the best quality products for you.  It's like browsing through an art gallery but you get to buy whatever you want!
Here, at Vceela, we connect local artisans to a global marketplace of socially conscious customers.  These artisans are all specialists in their fields with years of training and wisdom passed down from their ancestors.  They have mastered their crafts.  Every single item is a unique and valuable artistic masterpiece.  We are on a mission of economically empowering gifted artisans.  We are all a big family, working together to create art in an environment of love.
Vceela works for the revival of dying crafts by fusing them with modern and marketable designs.  Each item is lovingly crafted with such brilliance and intricate detailing by master artisans.  The level of creativity and skill behind it makes every single item so unique and a sought-after commodity for those who value true quality.  We understand that the sense of personality offered by these indigenous handicrafts has become unpopular and we strive to bring the sustainable practice back.  These crafts are a wonderful freedom from a world of standardised, mass-produced items.
When you are buying a handmade craft, you're buying more than just an aesthetic object.  You are buying hours of hard work & experimentation, years of experience & inspiration.  You are buying a piece of the artists art, a piece of their soul, their emotions, and you're buying them more time to do what they're passionate about.