Shawls are undoubtedly a staple clothing item for Pakistanis. Shawls sourced from materials such as yarn, cotton, wool, velvet, silk and pashmina, and adorned with embroidery or prints are widely sought-after because of the unparalleled elegance they add to any outfit. From weddings to Qawwali nights to dinners, these versatile shawls can be worn at almost every major occasion to look polished and presentable while staying warm. Let's explore some fool-proof ways to style Pakistani shawls to enhance the beauty of your outfits!
Your first option is to drape the whole shawl on one shoulder only. This way you can also sufficiently show off your top (in case it has an embroidered or embellished neckline etc.) and neck jewelry. You can also wear a shawl in this manner if your top and bottom are plain while your shawl has busy prints or heavy embellishments on it, so that the shawl can stand out.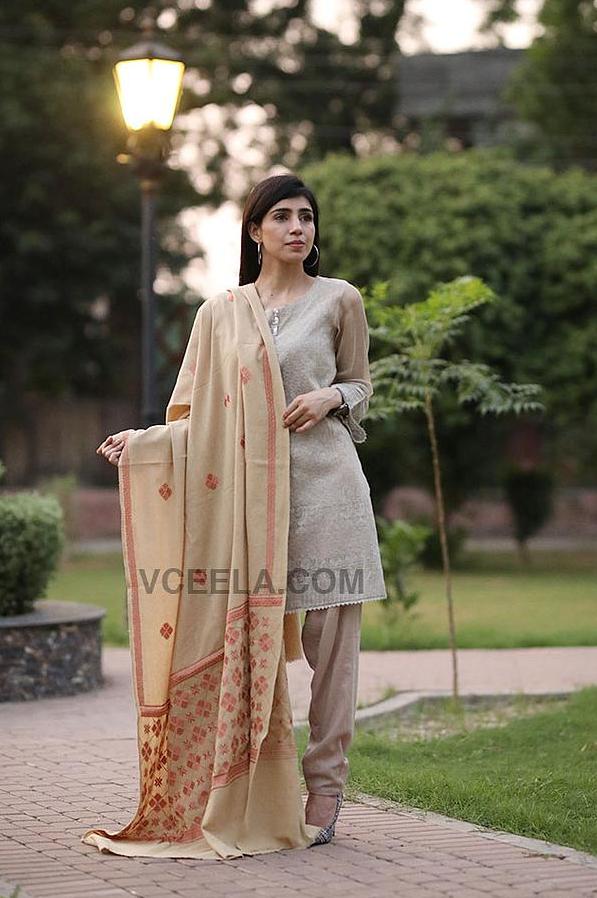 The second option is to drape the shawl around your shoulders. The downside of wearing a shawl this way is that it might hide any embellishments on your top / Kameez, especially those at the back and sleeves. In other words, you should wear a shawl in this manner when you want to display your shawl as much as possible and want it to be the star of your outfit.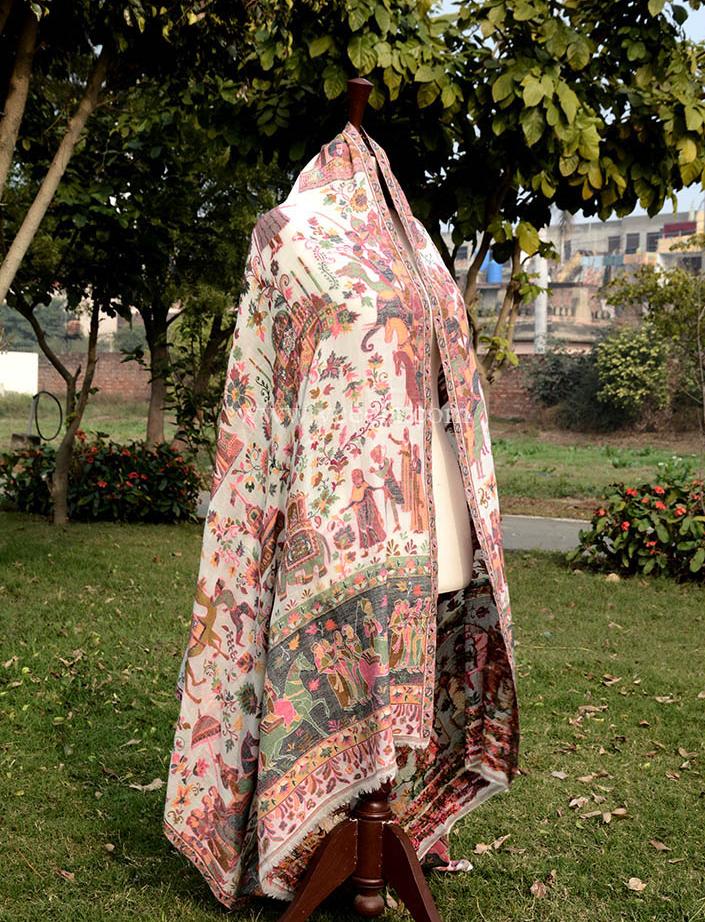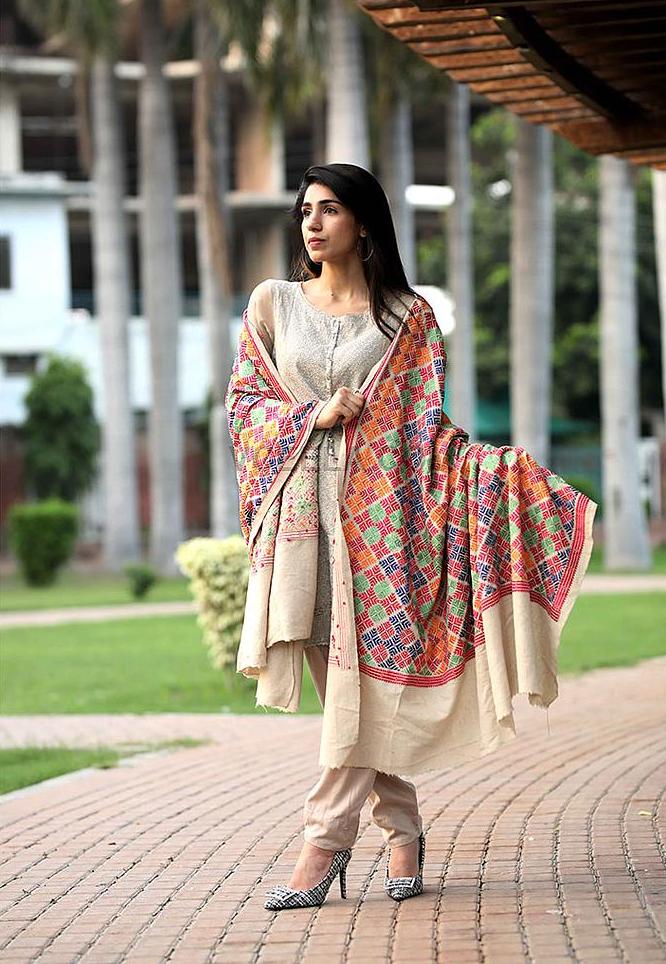 You can also choose to let your shawl fall vertically on one side and wrap it around your chest on the other side, to let your shawl be the only focal point in your outfit. This way of wearing a shawl will add an old-world charm to your outfit.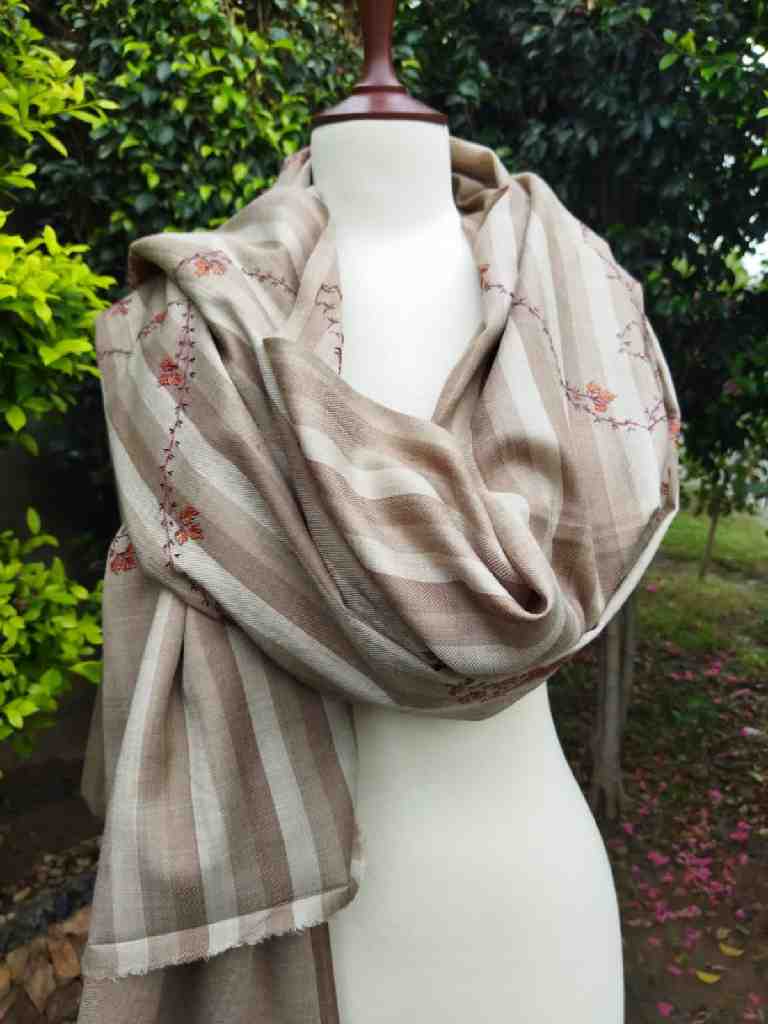 Woolen Pashmina Shawl with Kani Outline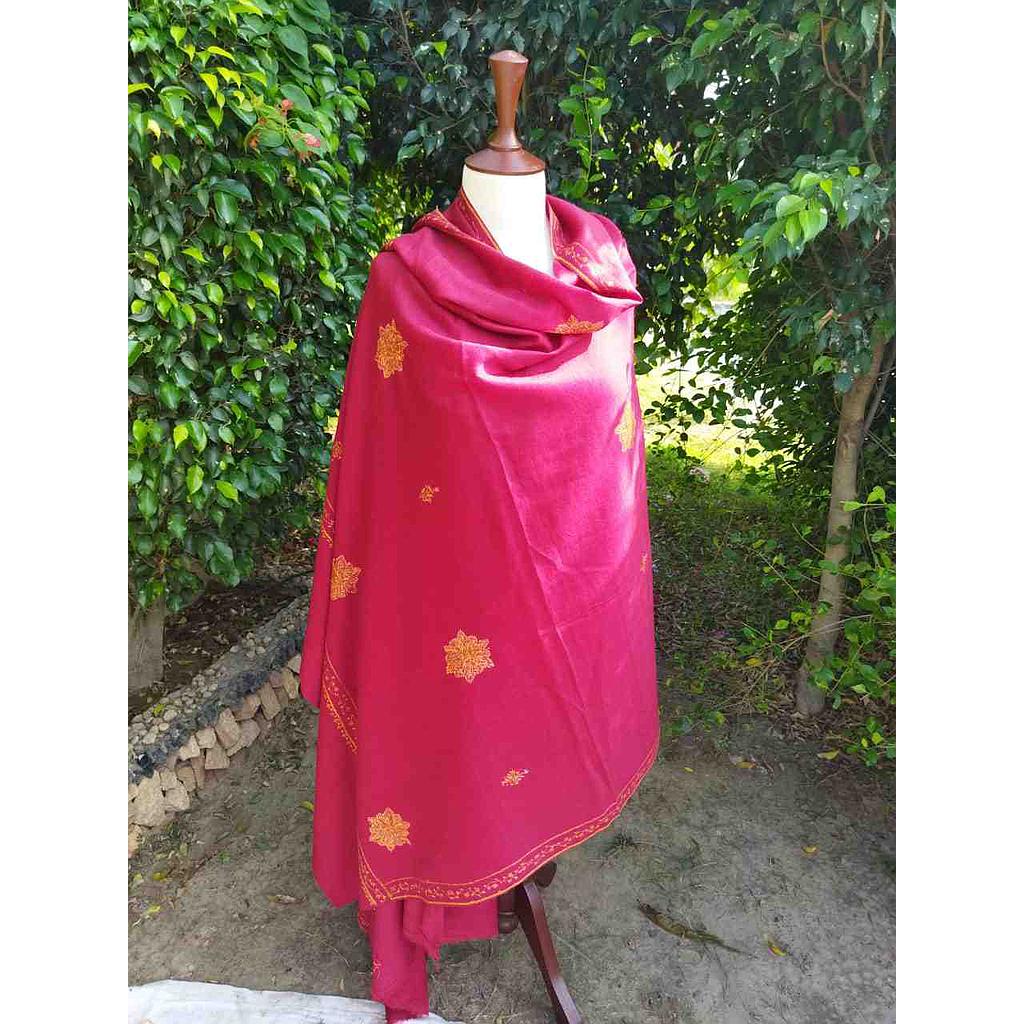 Light weight woolen shawl Pashmina feel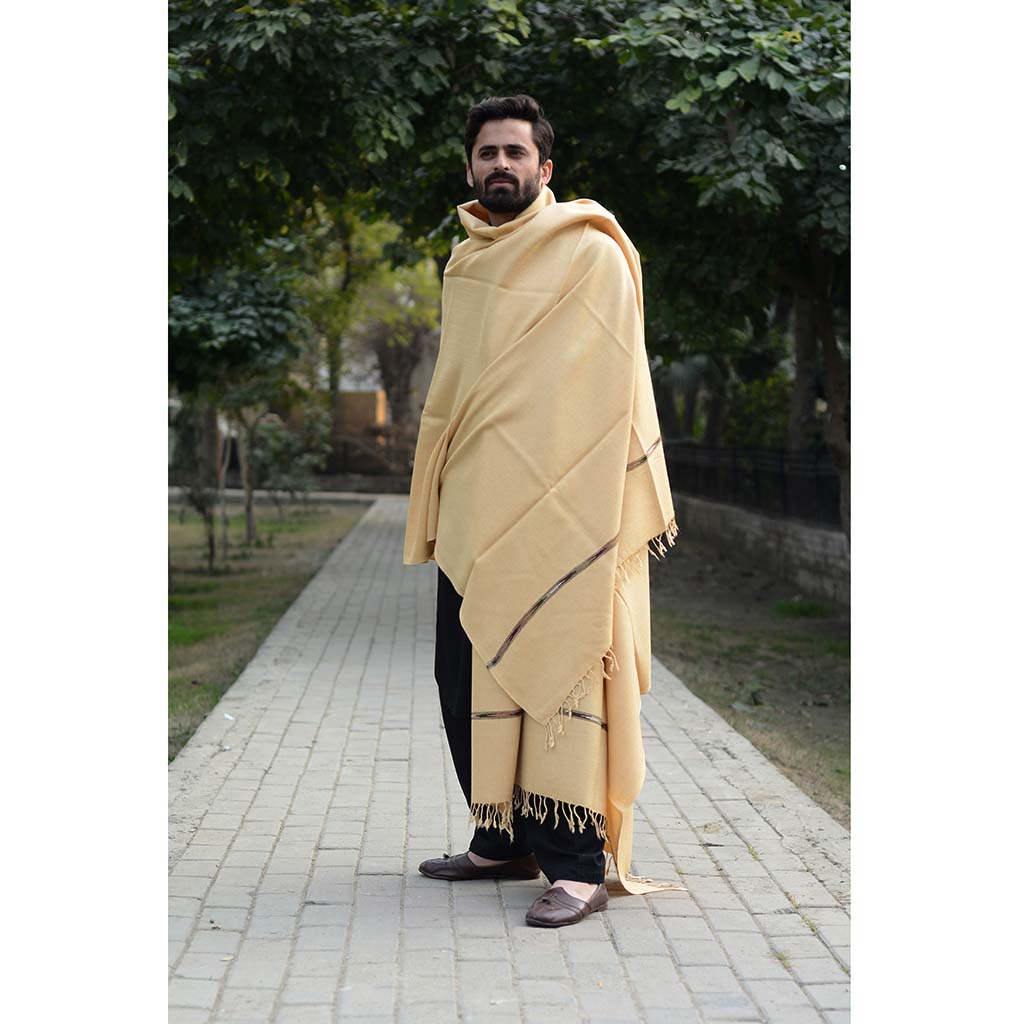 Another option is to collect the shawl and wear it around the back of your neck, so that the length of the shawl is divided into two equal halves draped around your front. This way of styling a shawl is mostly adopted by men. Plain as well as Ajrak shawls look should be worn this way. Women, on the other hand, should only wear casual or plain shawls in this manner, otherwise the beauty of a printed or heavily embellished shawl will not be adequately visible.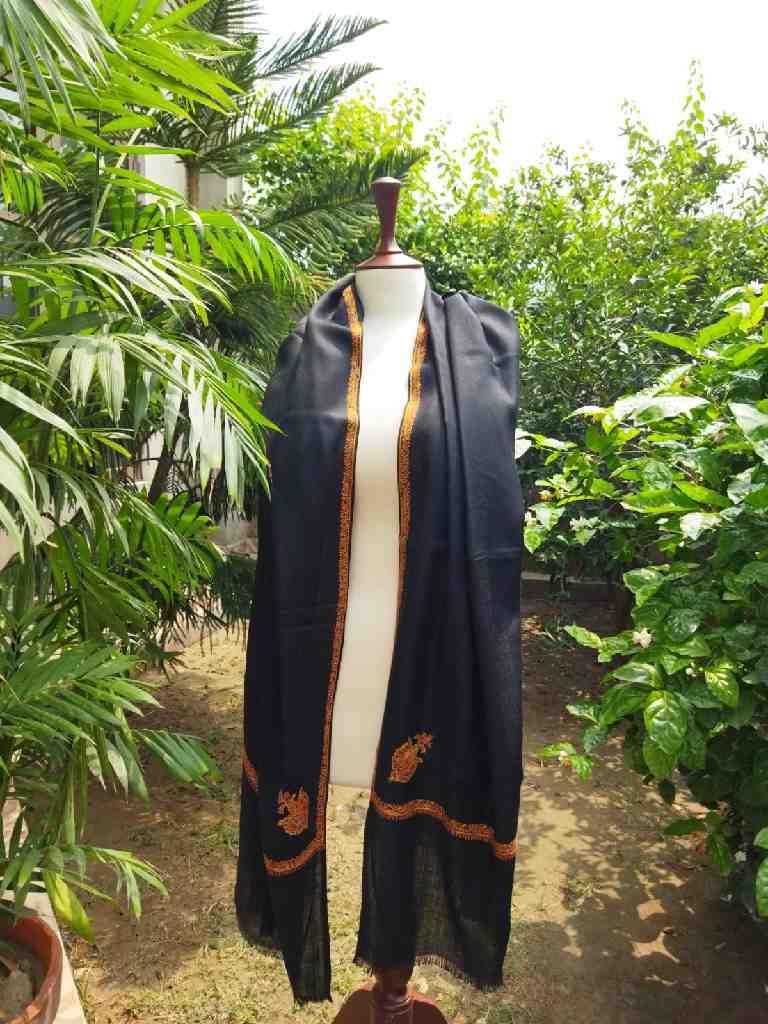 Woolen Pashmina Shawl with Kani Outline
Last but not the least, you can wrap your shawl around your arms. By styling a shawl in this manner, you can allow your top/kameez to shine while your shawl complements the outfit like an accessory.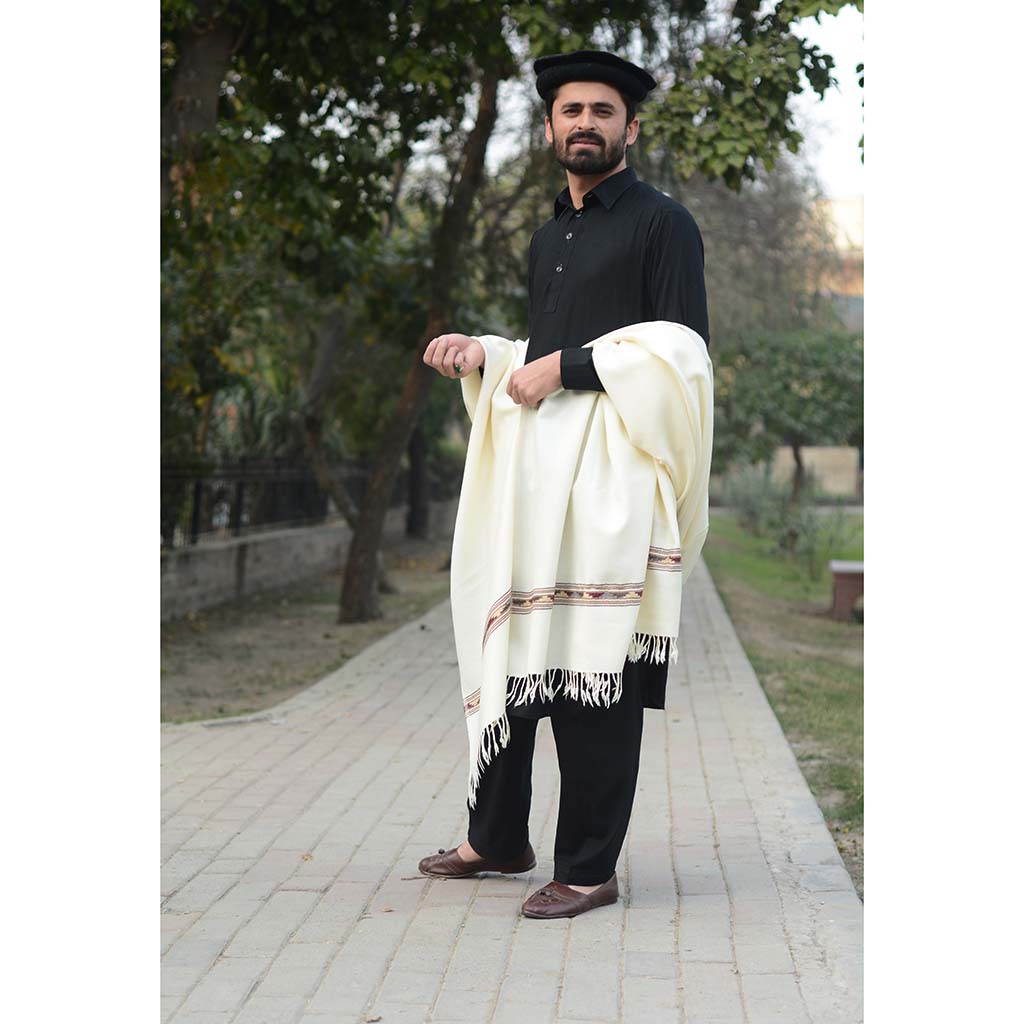 We hope that these recommendations will guide you in styling your different shawls, so that you can turn heads whenever you wear them! Visit Vceela.com to find premium quality shawls and more ideas regarding how to style them.