The long, loose and usually rectangle pieces of cloth that are draped around the body, commonly known as shawls, are an essential clothing item. They are a must-have not only due to the comfort and warmth they provide, but also their elegance and charm. Moreover, they can be styled in numerous different ways to enhance the beauty of your outfits. They can either be worn as the statement piece of a look or an accessory that matches and complements your outfit. These versatile clothing items come in many different colors, designs and materials. Let's take a look at the different types of shawls that you should have to complete your wardrobe, and where to buy them online.
Material
In terms of material, the options include velvet, woolen, khaddar, cashmere and pashmina shawls.
Velvet shawls are great for adding a regal touch to your formal and occasion wear outfits.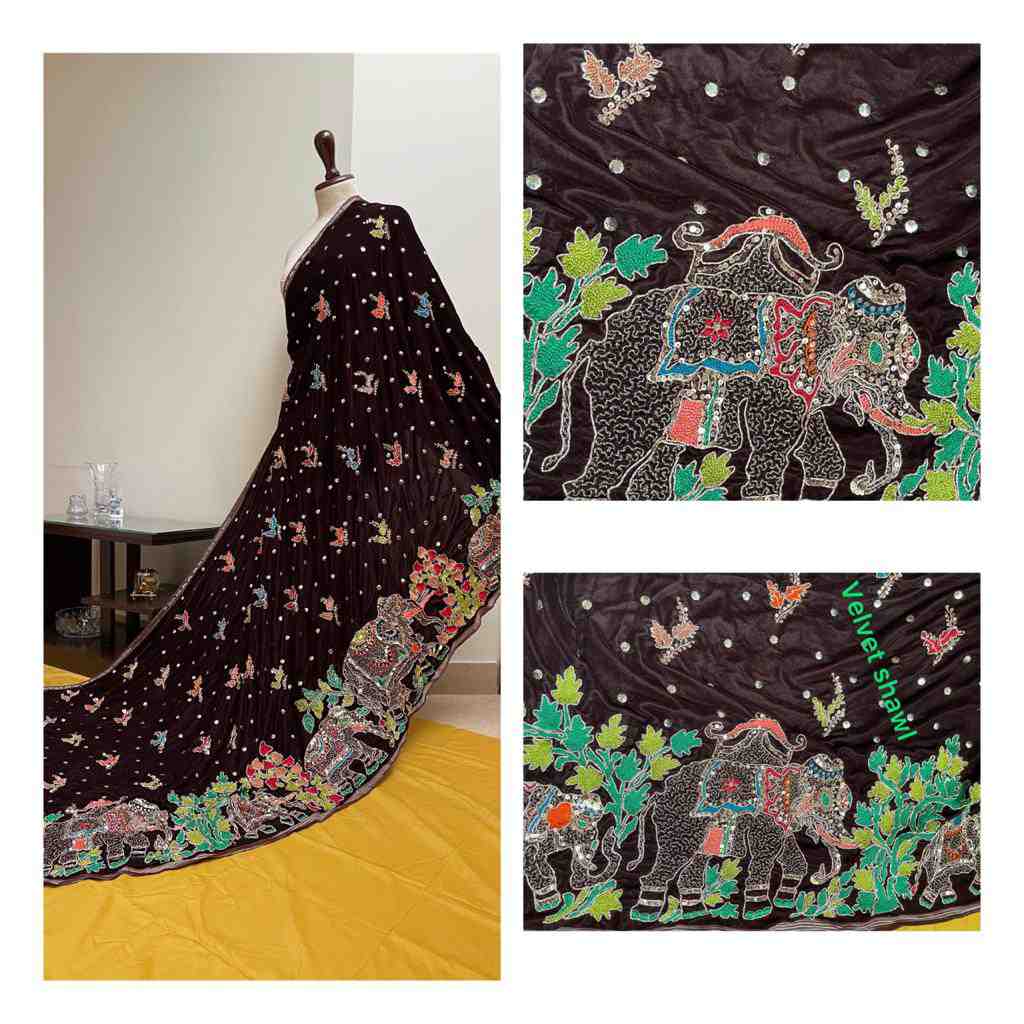 Hand-embroidered Shawl with Tills, Gotta, Mukesh and Aari work
Thick khaddar, and woolen shawls can be paired with any type of outfit, ranging from casual to formal wear.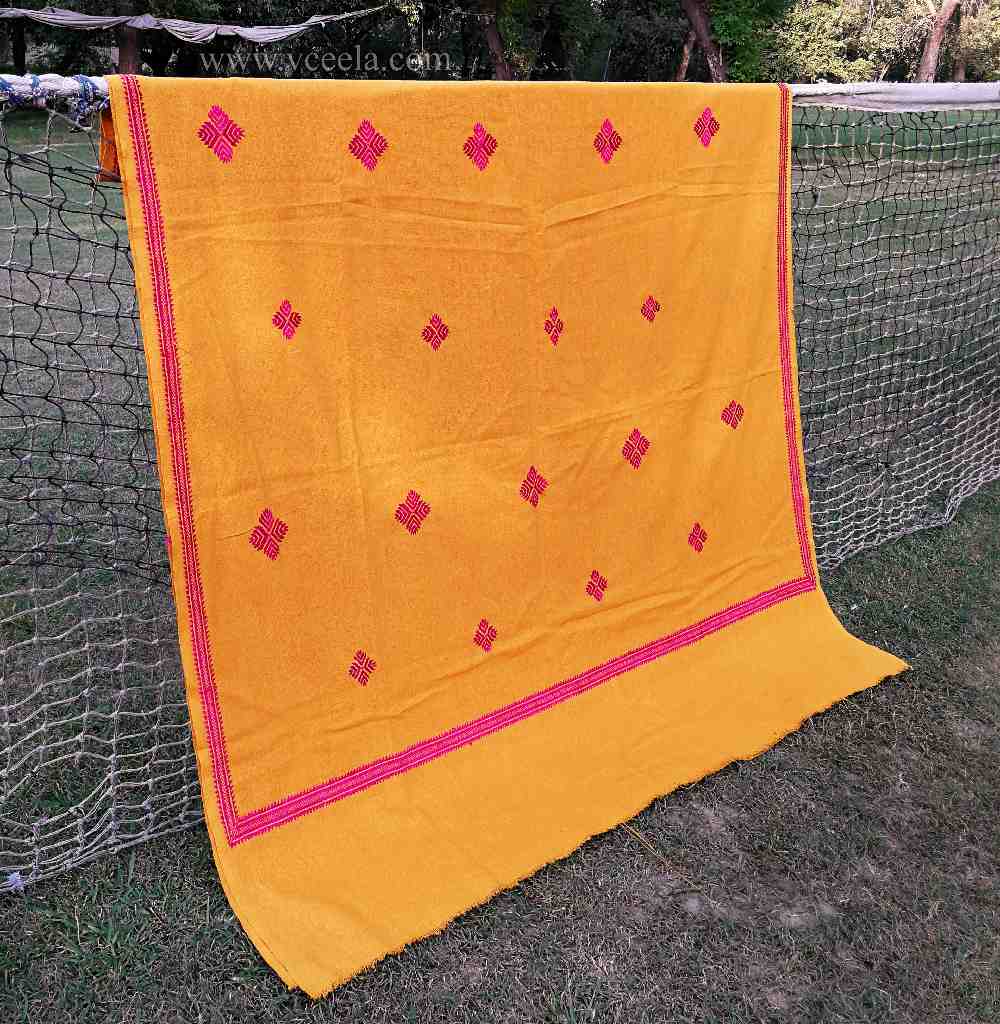 Hand Embroidered Khaddar Shawl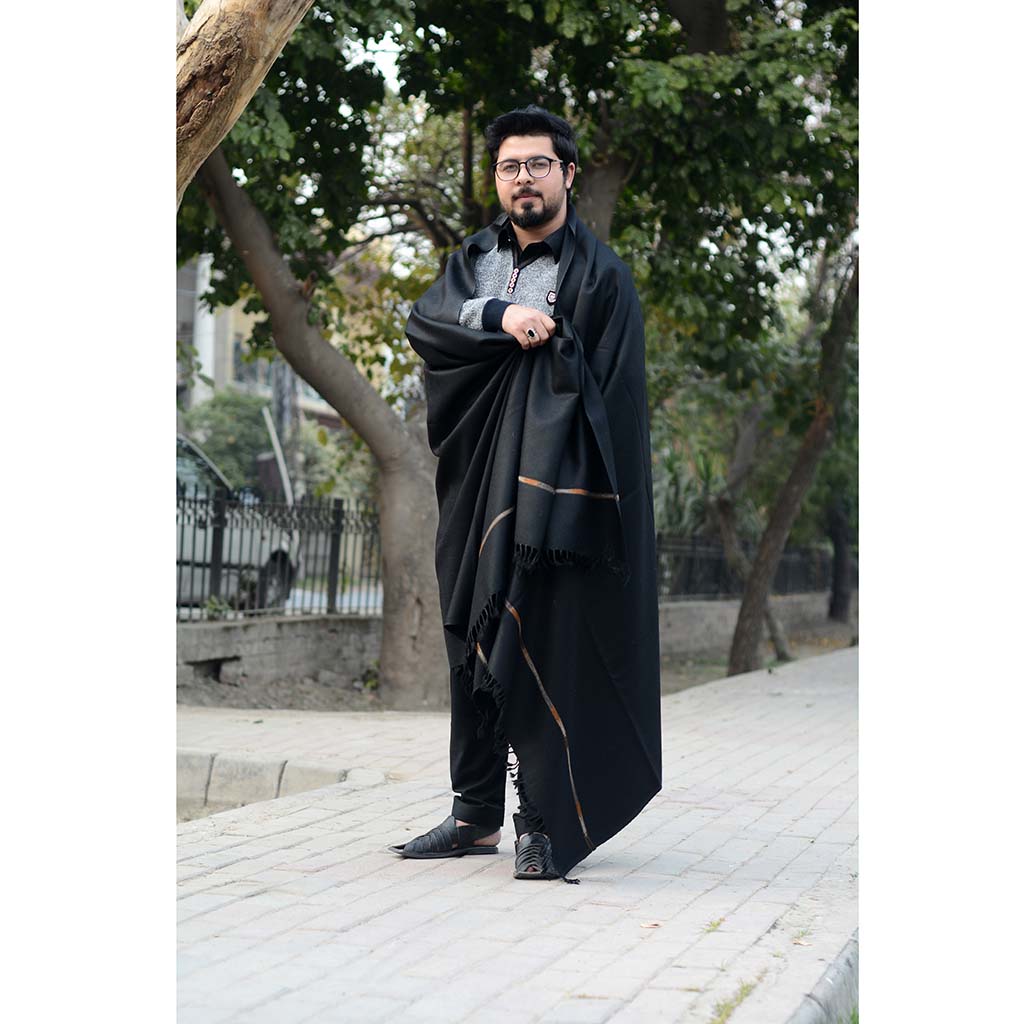 Cashmere and Pashmina shawls are one of the most sought-after and valuable shawls in the world. Due to their unmatched, softness, warmth and beauty, they are quite costly as compared to the other types of shawls. Traditionally, they were made from the wool of goats reared in the Himalayas. To this day, pashmina shawls are hand-weaved by Kashmiri craftsmen, who have learned this craft from their ancestors.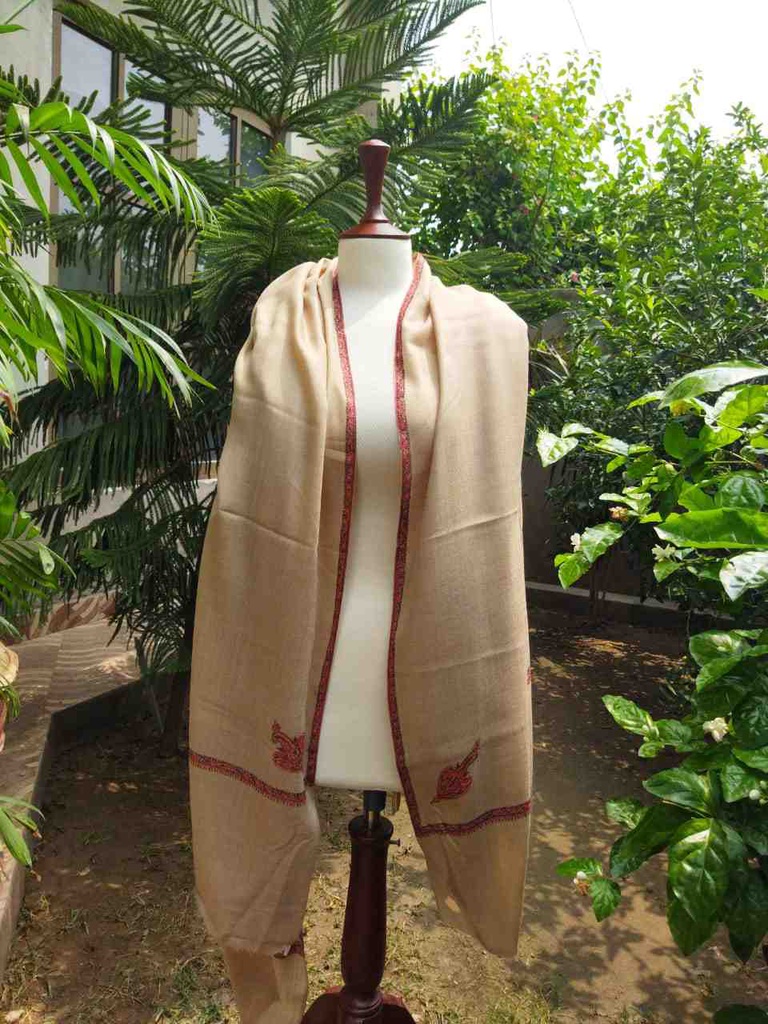 Woolen Pashmina Shawl with Kani Outline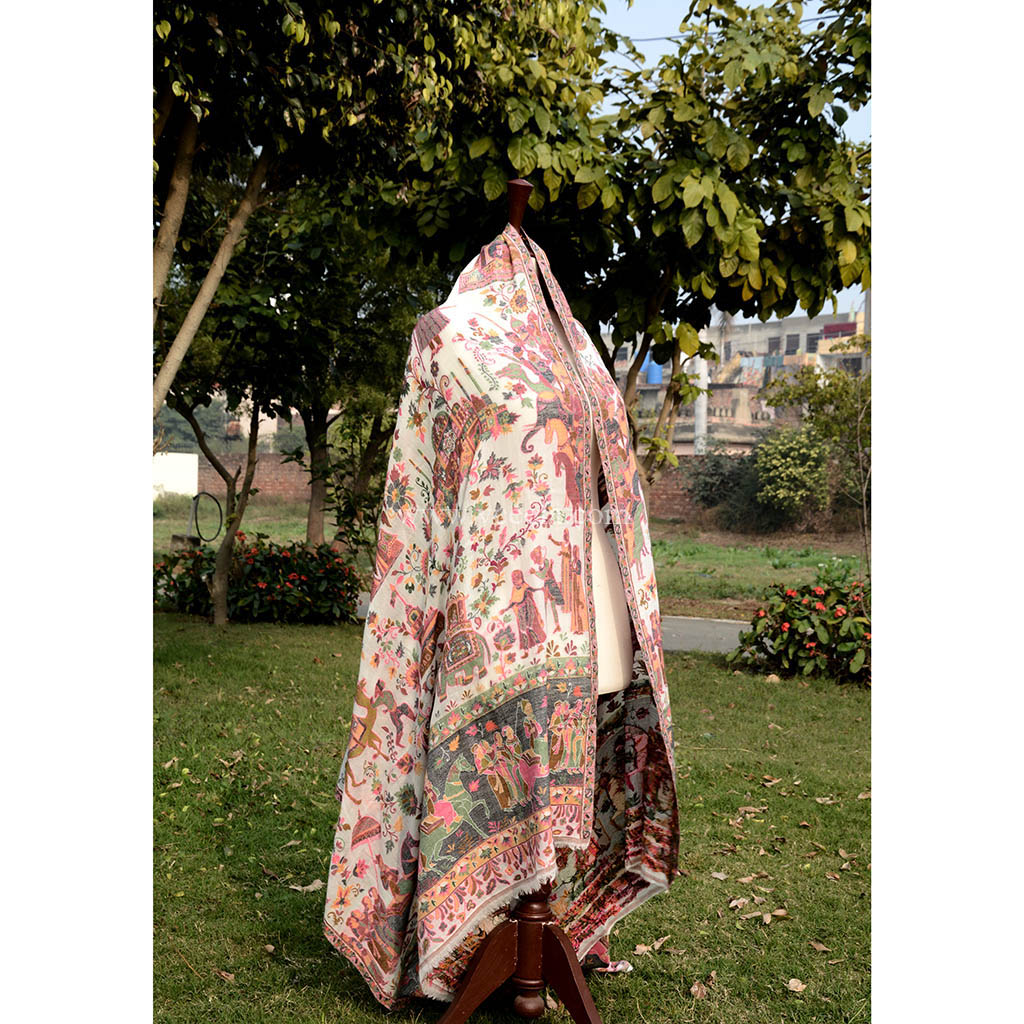 Designs and Colors
Shawls come in a huge variety of designs, patterns and embroidery. Firstly, you should invest in some solid-colored white, black and red shawls, because they can be paired with almost any outfit you own and can be worn on any occasion. However, if you wish to indulge in some statement pieces for your wardrobe that will turn heads wherever you go, we recommend brightly colored and intricately embroidered Kashmiri kani, phulkari, gota and tila-work shawls.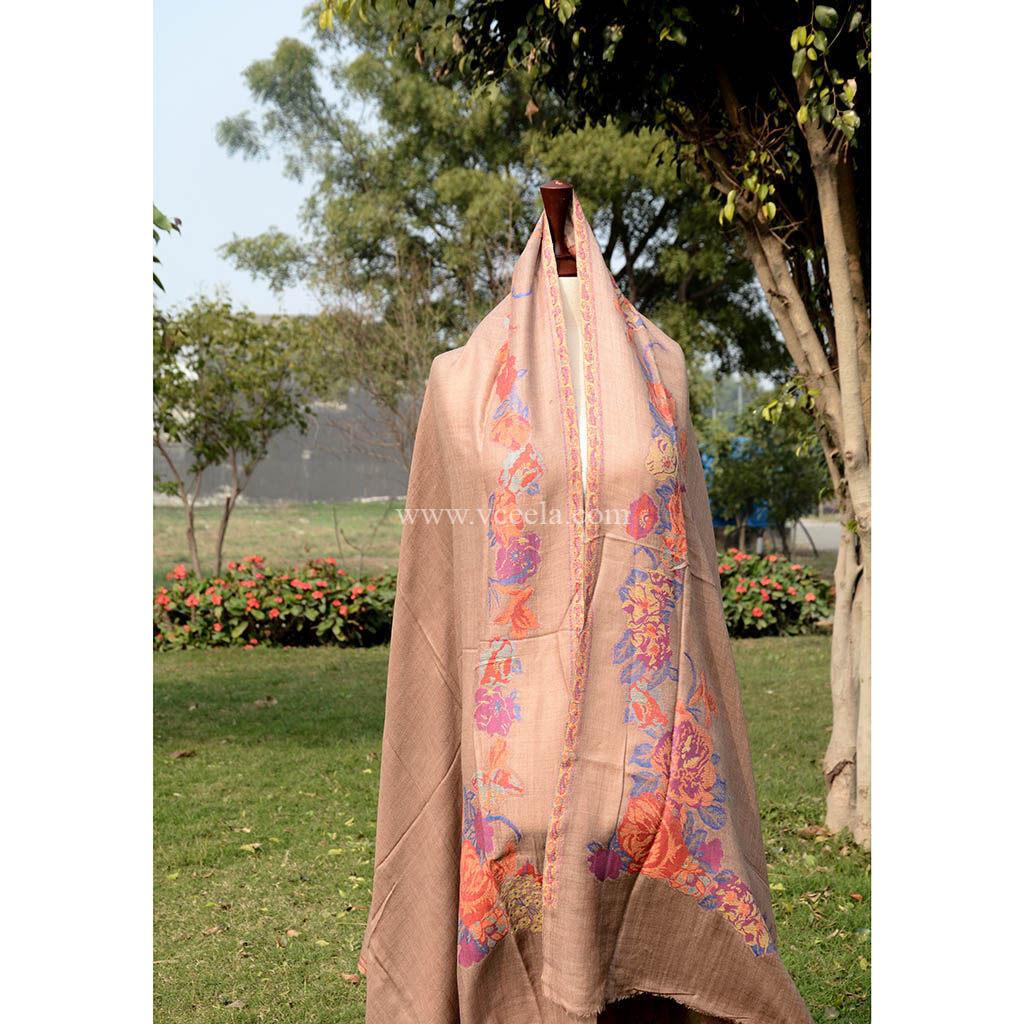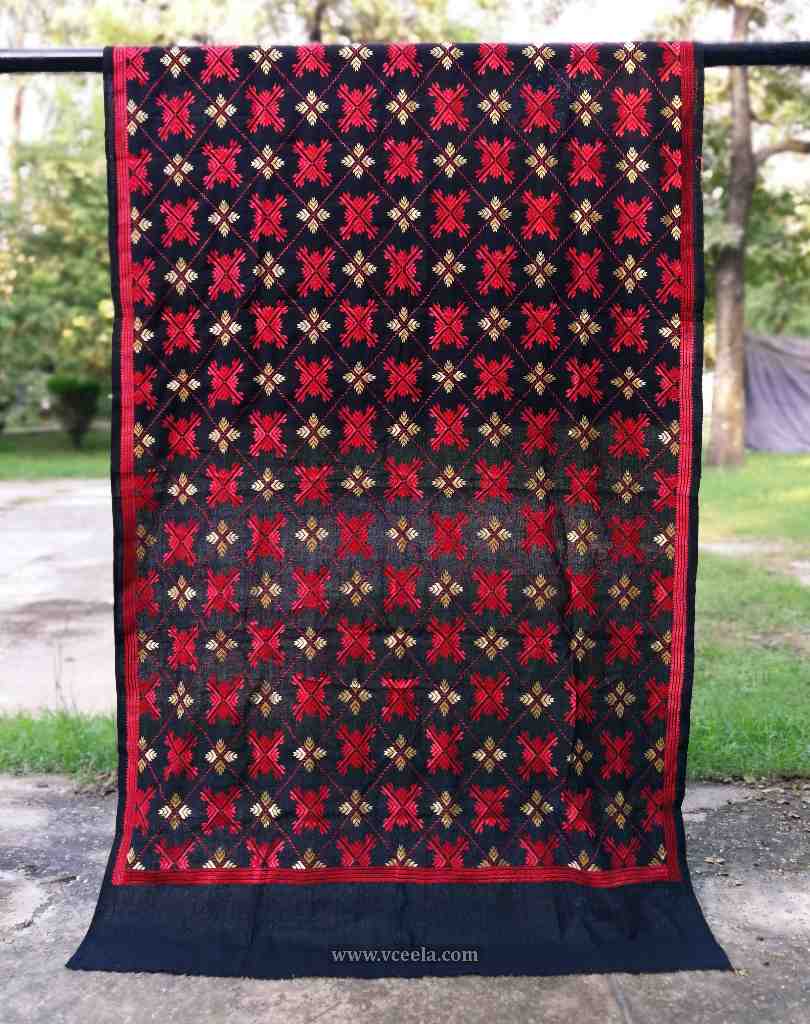 Where to Buy Them Online
At present, a plethora of different websites and retailers are selling these shawls online. Nonetheless, buying shawls online can be tricky because there is no guarantee of the quality of the product you will get. An online vendor could get away with charging you a very high price for unauthentic, supposedly artisan-made shawls. Hence, you must do a thorough research regarding a product and its seller before buying anything online.
To get your hands on premium quality, artisan-made yet affordable shawls, visit our website Vceela.com. We are a marketplace where artisans from all over Pakistan sell their products directly to end consumers. Our products have garnered much love and appreciation both in Pakistan and abroad, and we have been featured in several Pakistani publications as well. Through Vceela, you can get the best quality shawls from the comfort of your home and have them delivered to you in any part of the world. With our large selection of shawls, you are bound to find the ones that perfectly match your personal style!