Khussas have been worn and loved by South Asians for centuries. The traditional footwear has been in use by our people since before the time of Mughals, and the fervor with which people flock to markets to purchase khussas has only increased with time. This ever-growing popularity can be attributed to the scintillating designs, patterns and embellishments that adorn the newer versions of the shoes. Pakistani marketplaces not only offer the classic leather Khussas with Tila or cut-work details but also velvet Khussas, hand-painted Khussas, Khussas embellished with sequins and beads, printed silk Khussas and thread-embroidered Khussas etc. It is safe to say that Pakistanis are spoiled for choice when it comes to Khussas.
Until a decade ago, people were accustomed to buying Khussas from local markets in their cities, e.g., Anarkali bazaar in Lahore. But as e-commerce has picked up pace in the country, Khussa shops have also gone online. This was inevitable, given that any business that does not have an online presence in this day and age is going to lose out on customers. Hence, even the well-known and established Khussas stores that have been in local markets for decades are now offering their customers to either shop via their websites and/or social media apps, such as Facebook, Instagram and WhatsApp, to compete with newer Khussa brands that have a strong online presence.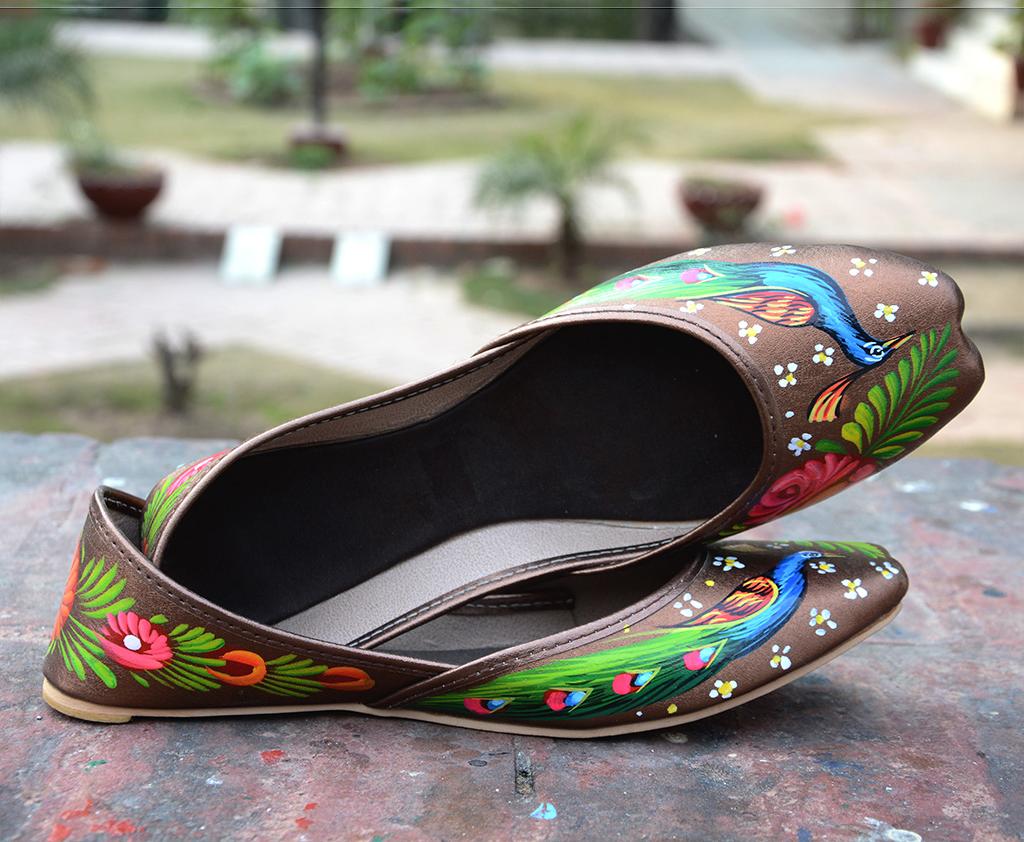 Owing to the increasing appreciation that Khussas have been getting in recent years, mainstream footwear brands have also launched or extended their ranges of Khussas. These can be bought online from their websites and/or multi-brand online stores. In contrast to Khussa vendors/shops in local markets as well as the small Khussa brands on social media, the mainstream brands sell mass-produced Khussas instead of handmade ones. Thus, these Khussas lack the element of uniqueness and fine craftsmanship. Their designs are mostly rip offs of the works of local or international artists. Nonetheless, their prices are almost as high as the handmade shoes with dainty designs and intricate detailing.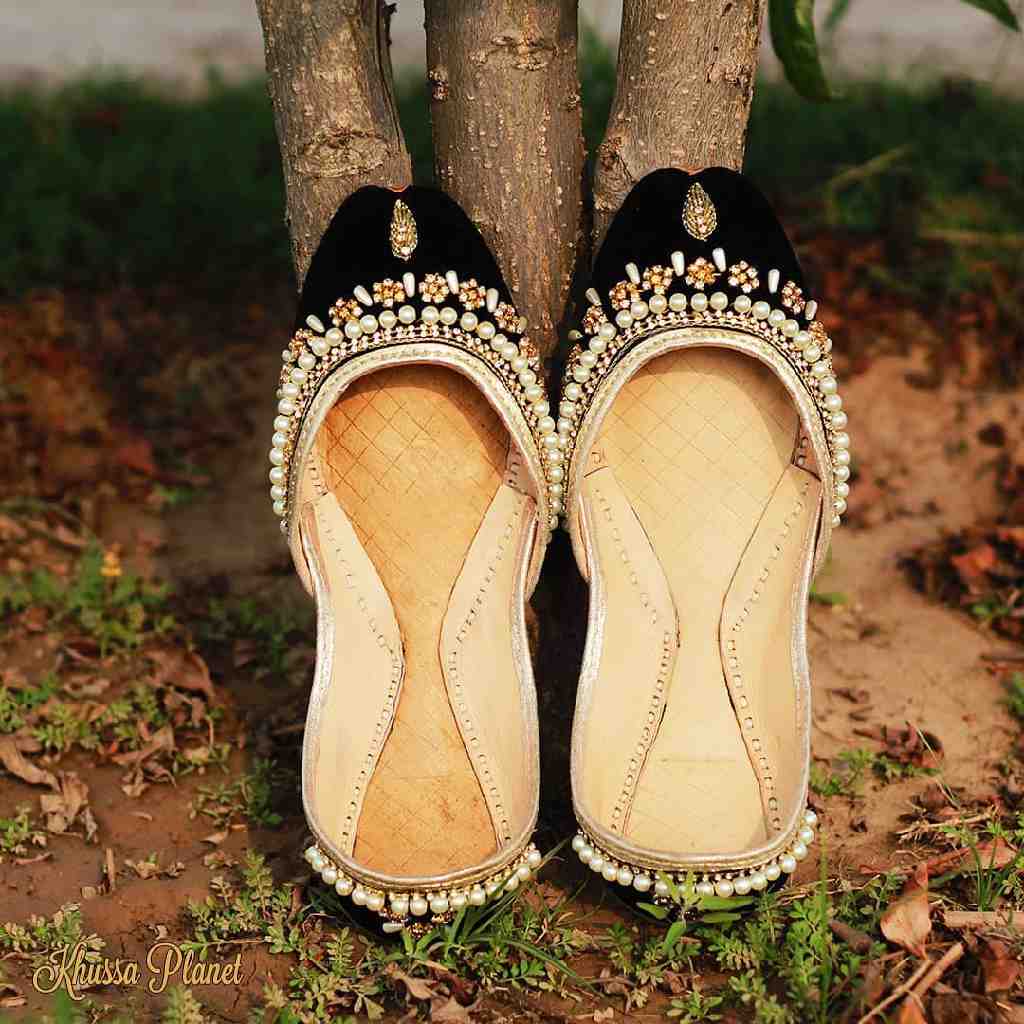 Considering all this, where should one buy premium quality Khussa's online that are also affordable? We recommend that you do your research (by reading customer reviews of brands and their products) and choose the stores that offer authentic artisan Khussas. These Khussas will help you stand out with their timeless beauty. Vceela.com is one such marketplace where you can find Khussas from artisans all over Pakistan, including cities like Multan that are home to the craft of Khussa-making. Through Vceela, artisans can actually extract profits out of their products as they directly sell their products to end customers without any middlemen. This also makes the Khussas more affordable for their customers. As a result, our exquisite Khussas have received much love both in Pakistan and abroad. Browse through our wide variety of Khussas to find your new favorite pair of Khussas!