Pashmina is the finer version of Cashmere. It originated from goats reared by people (i.e., the Changpa) living in the Himalayan mountains. At the arrival of spring every year, the goats shed their winter coat, which is collected by combing the goat. Raw pashmina is then exported to Kashmir. All steps, from removing impurities and guard hair, aligning fibers, spinning, to weaving and finishing, are traditionally carried out by hand by specialized craftsmen and women[1]. The city of Srinagar in the Indian-occupied Kashmir is the major center for production of Pashmina. The approximate time put into producing a single traditional pashmina shawl is around 180 hours. Pashmina production is only a small percentage of the world's total Cashmere production. This rarity, coupled with the unparalleled craftsmanship that is required by the production process, makes Pashmina shawls a luxurious and highly sought-after clothing item.
Woollen Pashmina Shawl with Kani Outline
Since these shawls are extremely valuable, a plethora of Pashmina sellers have popped up both in domestic and foreign markets to cash on the profits that can be gained by trading them. Getting your hands on a Pashmina shawl is now easier than ever before, because you can get them online as well. However, there is a catch here: people might sell you shawls of lower quality wool or other material and charge you hundreds of dollars by claiming that they are dealing in original Pashmina shawls. These shawls might also be soft to the touch; however, their quality and longevity would be no match to original Pashmina shawls, like those sourced from a Kashmiri seller.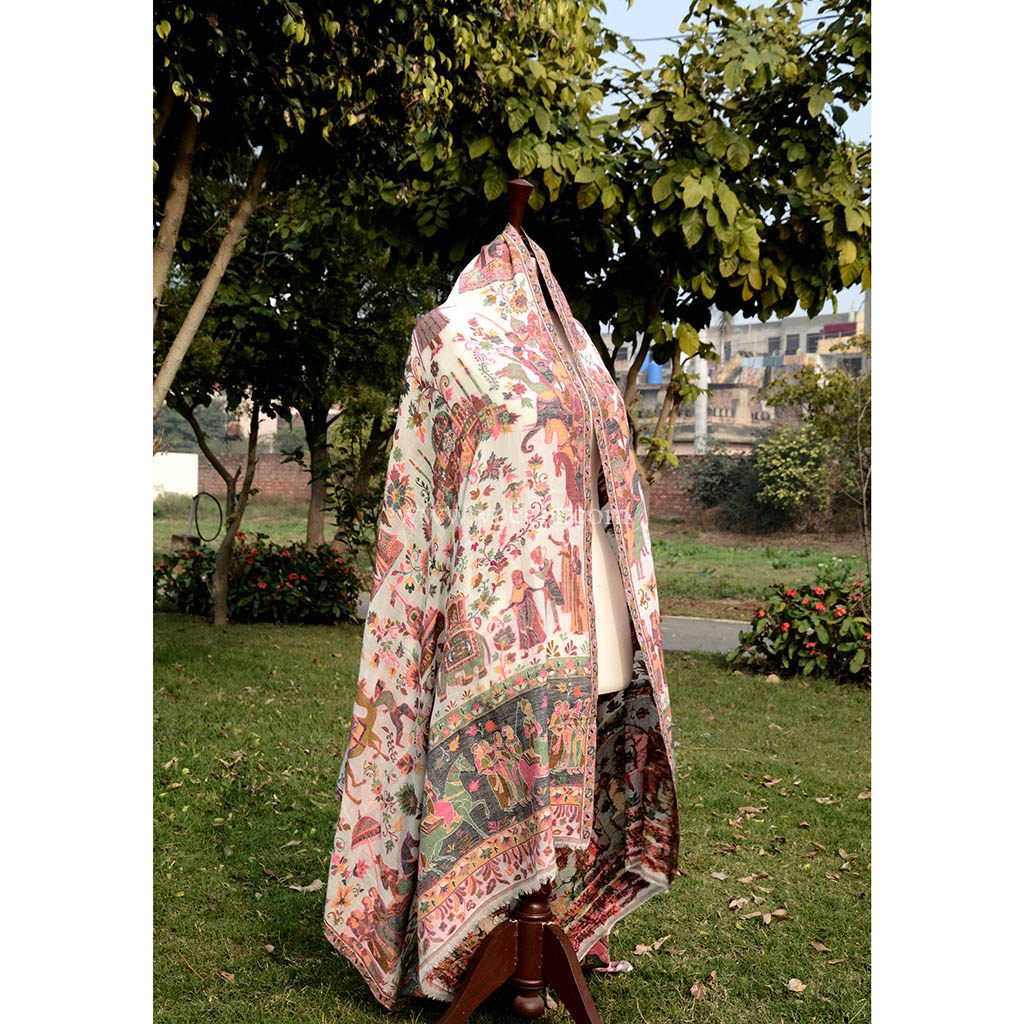 But how can you find a trustworthy Kashmiri Pashmina seller if you live many oceans away in USA or other foreign countries? How can you make sure that the seller would not charge you an arm and a leg for an authentic Pashmina shawl? Worry not, because Vceela.com is at your service! We provide a platform to artisans from all over Pakistan to sell their products directly to their customers at an affordable price (as there are no middlemen involved). Through our website, you can acquire an exquisite Pashmina shawl from the comfort of your home, in any part of the world. With our beautiful Pashmina shawls adorned with intricate embroidery and other details, you are bound to turn heads and receive compliments wherever you go! So, what are you waiting for? Get your hands on a Pashmina shawl that matches your style from Vceela.com today!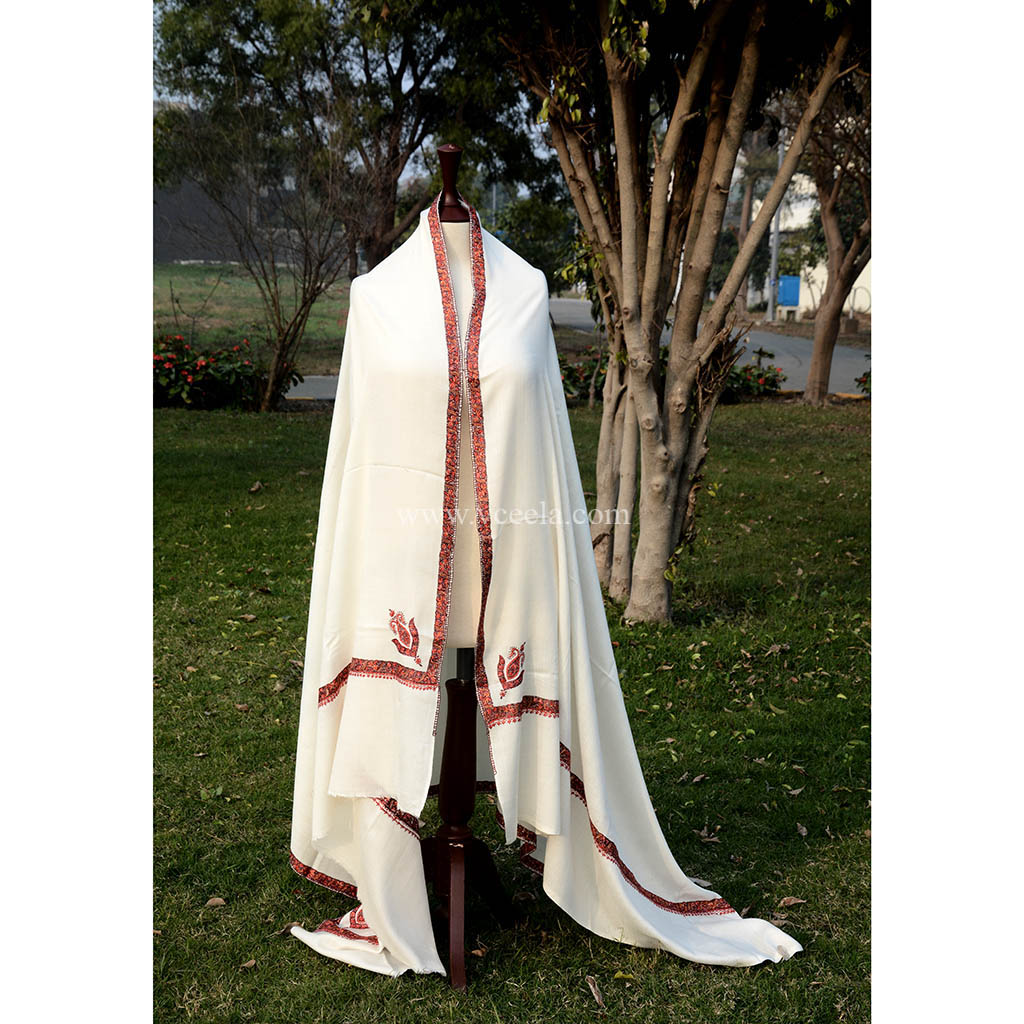 ---
[1] Wikipedia: Pashmina (material)