Pakistan's diverse cultural heritage is represented in its arts and crafts. Artisans learn their skills from their forefathers and these are passed down generation to generation. Wars are fought and empires crumble but art is something which perpetuates through centuries, informing people of the times past. One such example is the lacquer art of Pakistan, which originated in China about two thousand years ago and spread throughout Asia, eventually reaching Pakistan. Mughal rulers provided patronage to lacquer painters and promoted them. In this way, lacquer art was firmly established in the Sub-Continent. Its history spans several centuries and the fact that it survives today is a testament to the artistic prowess of the people in this country.  It is primarily the domain of craftsmen from Dera Ismail Khan and Sargodha. Sillanwali is also a popular centre of lacquer work, which is also called Naqshi in the local language.  Lac turnery and lac work are two names for the same craft which is usually termed as lacquer work.  It is a kind of woodwork adorned with stunningly intricate designs. The most common lacquer products are tissue boxes, table lamps, jewelry boxes and other ornaments.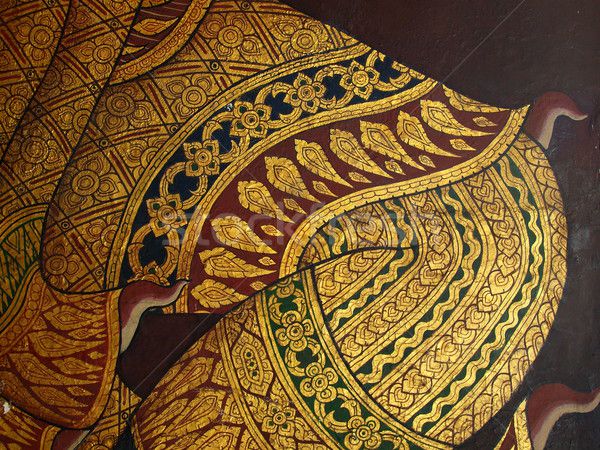 Lacquer designs are made on specially customized pieces of wood, predominantly, rosewood or shisham. These chunks are then shaped used lathe machines and other iron tools. The molded wood is then polished to perfection. Next, layers of lacquer are painted onto the wood pieces in different colors. The various colors are coated on each other in succession. Lastly, the paint adorned shisham wood is etched with colorful patterns. A knife is used to engrave floral and geometric designs which are striking to the eye.  Recently, Arabic calligraphy is also being used to decorate the lacquer art pieces. All designs are thought out and executed by the Naqash himself. Therefore, it can safely be assumed that producing lacquer art requires one to be neat, deft and increasingly creative.  There are many kinds of lacquer work, which includes Plain, Abri or cloud, Tinfoil and painted lac work, Atishi or fire and Naqshi (etched and scratched varieties).
Lacquer art products are often presented to state guests as official souvenirs, which is a clear indication of the fact that these products are representative of Pakistan's culture.  Sillanwali is also the recipient of the UNESCO SOUTH ASIAN SEED OF EXCELLENCE-2007 for the superb technique and design of its lacquer art. Today, however, few people have the expertise of lacquer painting.  This process requires extreme commitment and attention to detail and only a few artisans are able to manage this level of intricacy. Producing wooden products adorned with lacquer designs is a cumbersome procedure and the artists involved need to be deft and original. Due to this, the number of lacquer artists is dwindling. Added to this is the fact that the demand for these products has also gone down in the past few years as people are not even aware of the existence of this magnificent art. We must protect out cultural legacy and in this respect Vceela has come forward by linking lacquer artisans to its online retail handicraft outlet. Visit the Lacquer Art section at Vceela to participate in the revival of this art and decorate your home with exquisite lacquer ornaments in astonishing shades.