Abdul Rasheed Qureshi, in his 70s, has been associated with the bone carving craft for more than 55 years. His work speaks volumes of the craftsmanship he has perfected over decades. He has learned the craft of camel bone carving from his father when he was only eight years old and has been doing it since then.
Camel bone carving is mostly done only in Pakistan and India. In Pakistan it's found only in Multan and in India its roots are found in Delhi, Ludhiana and Jagraon. More than 50 families were associated with craft till last decade, but due to the deteriorating incomes of craftsmen, many artisans have left the craft and look for other income generating work. It puts this centuries old craft under threat of extinction.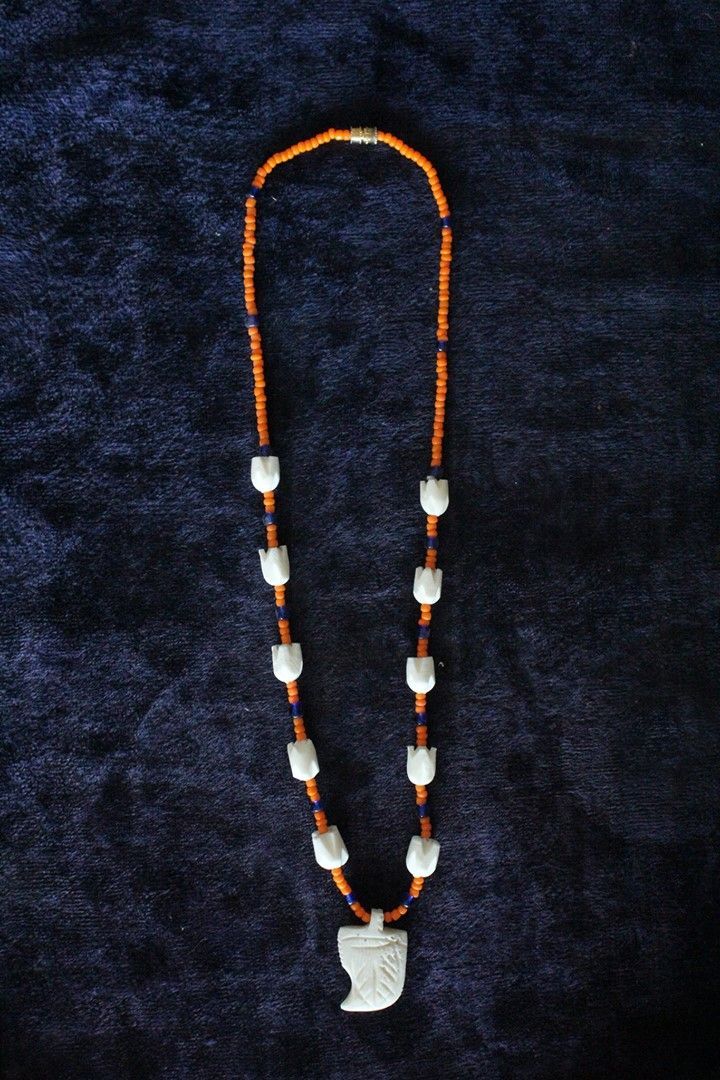 Hand carved camel bone earrings

Ustad Abdul Rasheed says that he too gets worried when the going gets tough and the craft doesn't produce enough income for him and his family but for him, the craft is much more than an income generating activity. It's part of his identity and a way of living which he learned when he was just a young teenage boy. His attachment and love for his craft keeps him going even in the tough times. One thing which worries him is the deteriorating interest in this craft of the younger generation.
Ustad Rasheed says that one of the main reason of their debilitating economic condition is the continuous exploitation by the middlemen. They do not have knowledge or finances to market their products in bigger cities and in international market. Hence, they end up selling their products to middlemen at really low prices. This keeps them in the same cycle of exploitation which further deteriorates their economic condition.
Ustad Abdul Rasheed Qureshi has attended many exhibitions and big shows abroad and won prizes including 1st prize in bone carving from the exhibition in Berlin, Germany. He has also conducted numerous workshops and crash courses in Pakistan and abroad.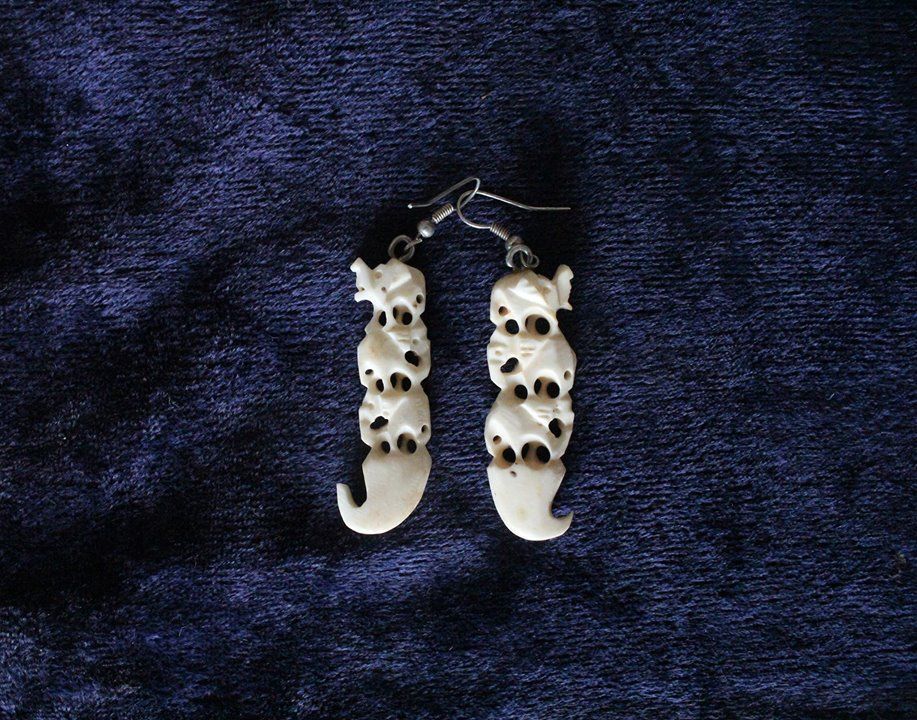 Hand carved camel bone earrings
He remains positive about the future of craft and artisans as technology, if properly used, can empower them and make them stand on their own feet and take their craft to local and international markets from their workplace in Multan. He now has his own online shop at vceela.com from where he sells his craft to local and international clients from Multan and since no middlemen are involved, he takes all the profits of his craft and his hard work.
Ustad Abdul Rasheed Qureshi's shop can be visited here:
http://www.vceela.com/shops/cbonework